This week's Week in Review is coming to you a little late since we were out of town over the weekend….but more about that next week 🙂
Sometimes I am overwhelmed by the positions in which we are placed, and the people who we are able to photograph. Randy Price is one of those people. Man, this kid is just amazing. I'm not going to give you the ins and outs of this young man's life, but suffice it to say he's overcome more things in his life than any kid his age should have to overcome. But look at that handsome face, always smiling.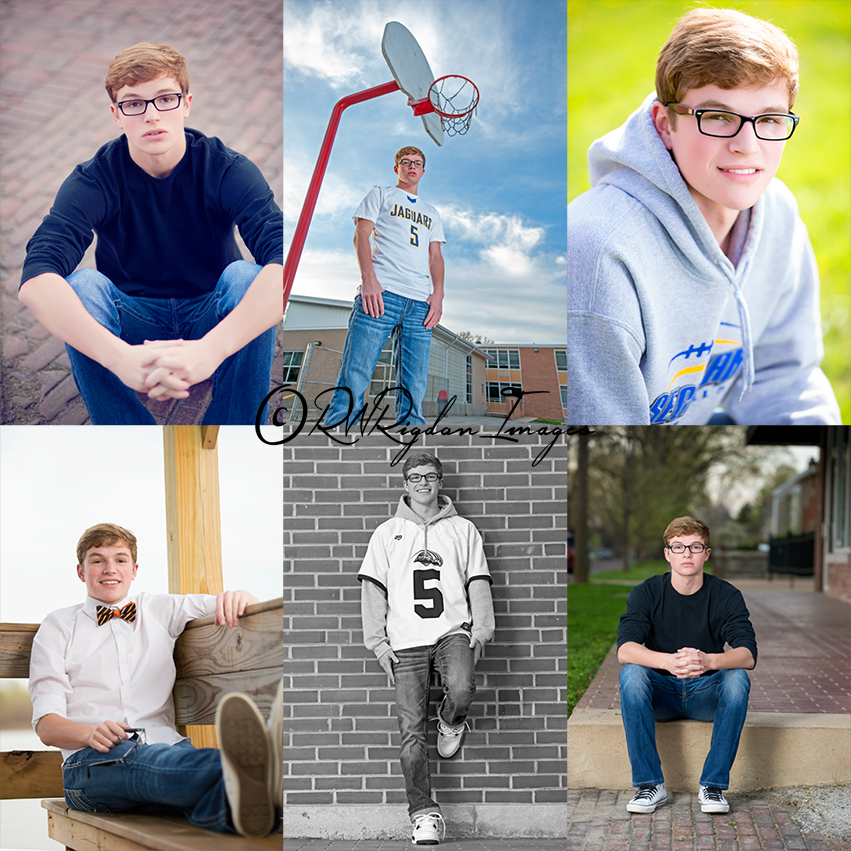 Just for something different, we roamed about Crystal City. That Randy knows how to pose….he definitely has a future in modeling if nothing else!
Sunday morning we attended the 9am service at our church (if you're looking for a church, check out ours here) so we could head over to Imperial and grab a shot of the Cole's Hope Foundation team. If you're not familiar with Cole's Hope, click here to learn more.
Sunday afternoon, we were able to spend some time with a dear friend and her Senior son, Tyler. I seriously can't believe he's a senior. Like, for real, I think he's still 10. But Castlewood State Park and the surrounding area provided a stellar backdrop for a Sunday afternoon session.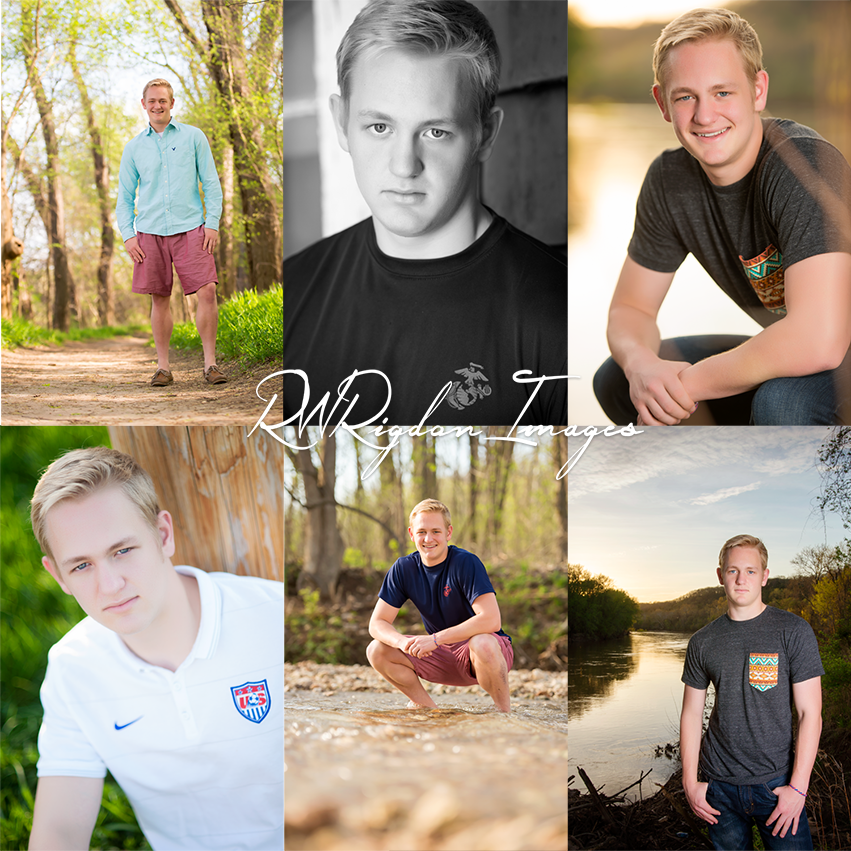 In June, Tyler heads to San Diego a High School Graduate. And in August, he leaves San Diego a Marine. Oorah! So proud of the plans this young man has made for himself!
We thought Monday was going to be a slow day, but the Fox/Northwest baseball game was rescheduled to that afternoon due to rain. And then they had to move it to Fox because of more rain. This game was a nail biter with Fox coming out ahead 1-0.
Tuesday we headed over to Pomme to do a little Team and Individual photography for the Seckman Boys Golf Team. What a beautiful course! That's where it's at, ladies and gents…..playing golf on a beautiful spring day 🙂  We also got to see our first Barn Swallow of the season!
We stuck around and grabbed a few action shots of THE Chase Richardet and THE Brian Mercier. Know those names folks….you'll see 'em on the Masters one day!!
Wednesday we made the trek out to Northwest High School to capture some Team and Individual photos of Girls Track. Did you know they have javelin this year? Have you seen how pointy that thing is? It was kind of scary and I can't believe they let High School kids throw it!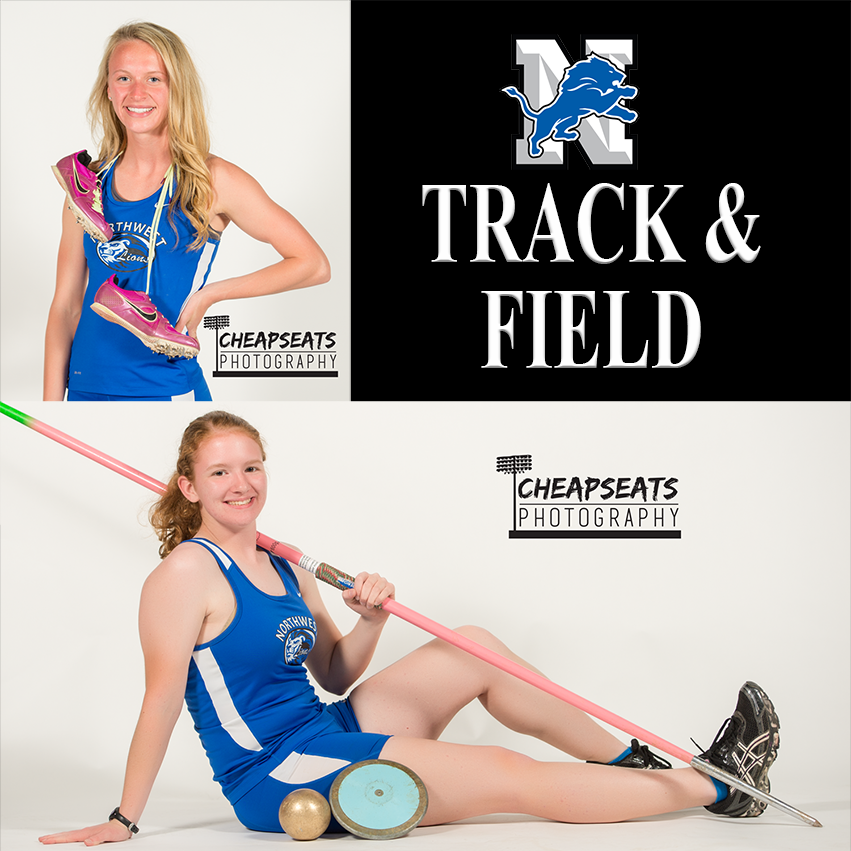 After we finished up at Northwest, we sped over to Kirkwood for our 2016 Senior Session. We are super duper lucky to have nine beautiful young ladies representing our company this year!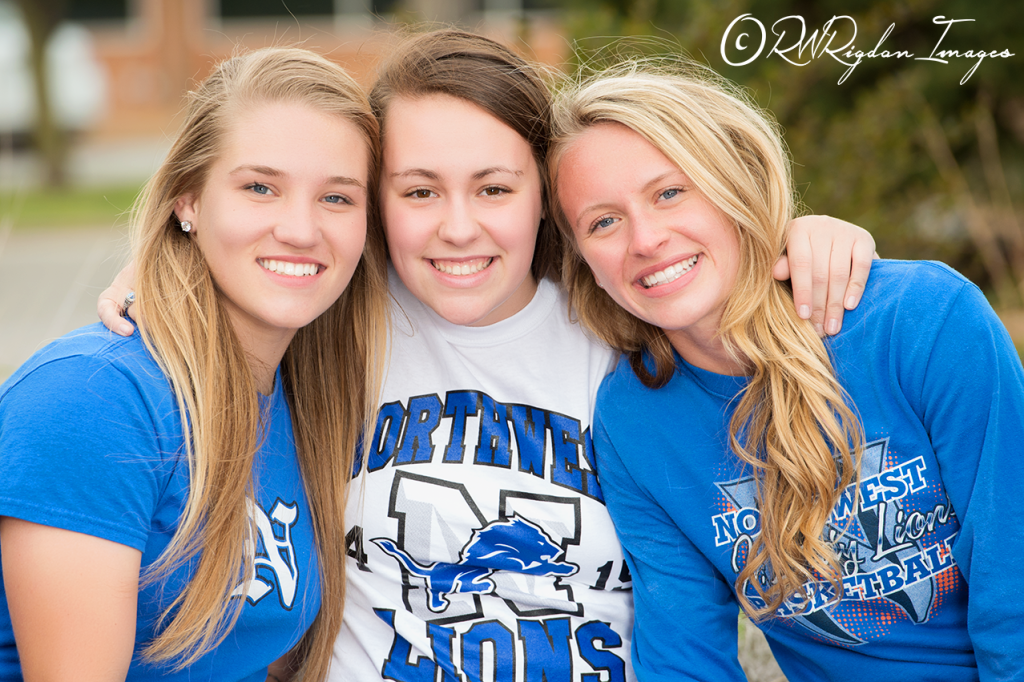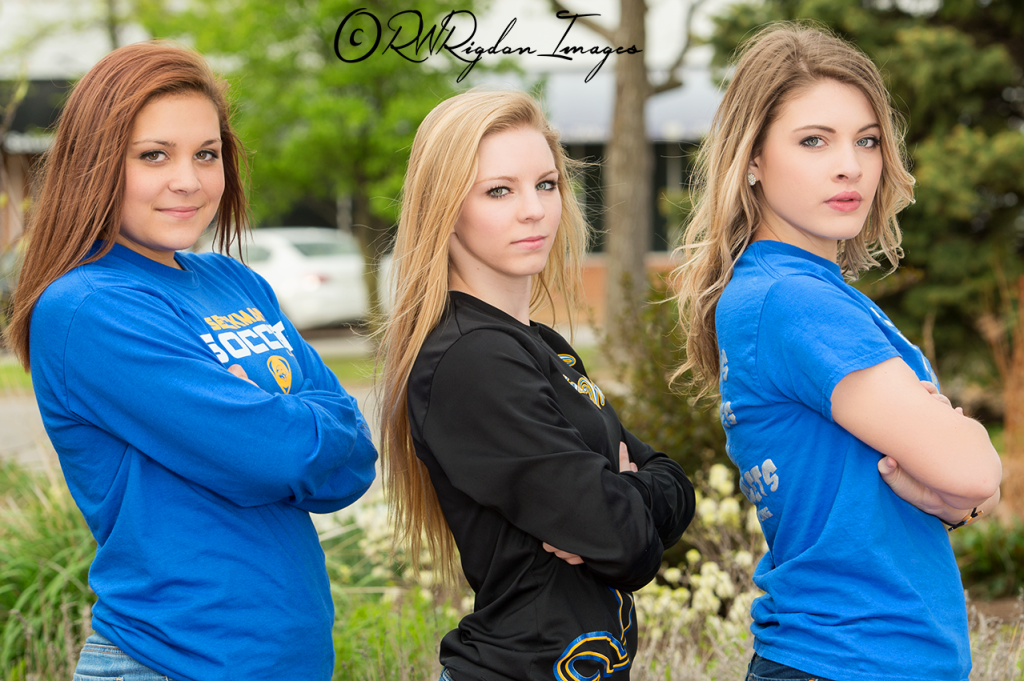 For realsies though, y'all. I'm over the moon about these girls. Each of them are as beautiful on the inside as they are on the out. S/O to the mom's who came to help us keep 9 high school juniors in line!
Thursday, we were at Seckman High School right after school to photo the Girls Soccer Team. These girls are always so sweet in that setting, but I'd hate to be facing them on the field…..Fierce is an understatement.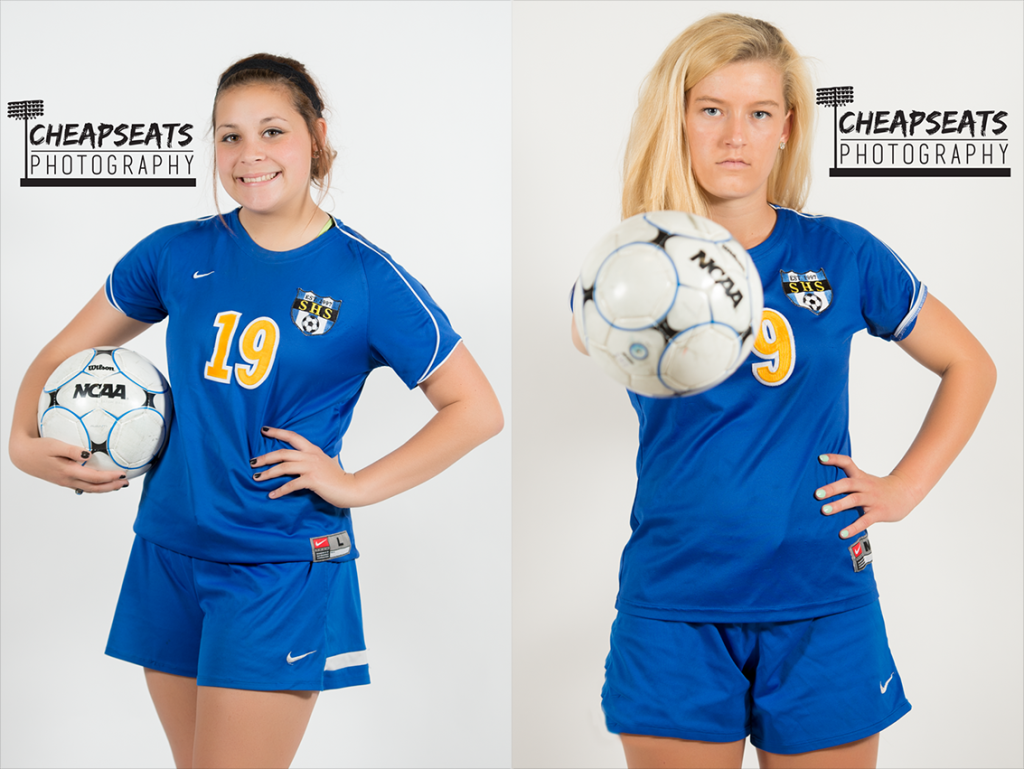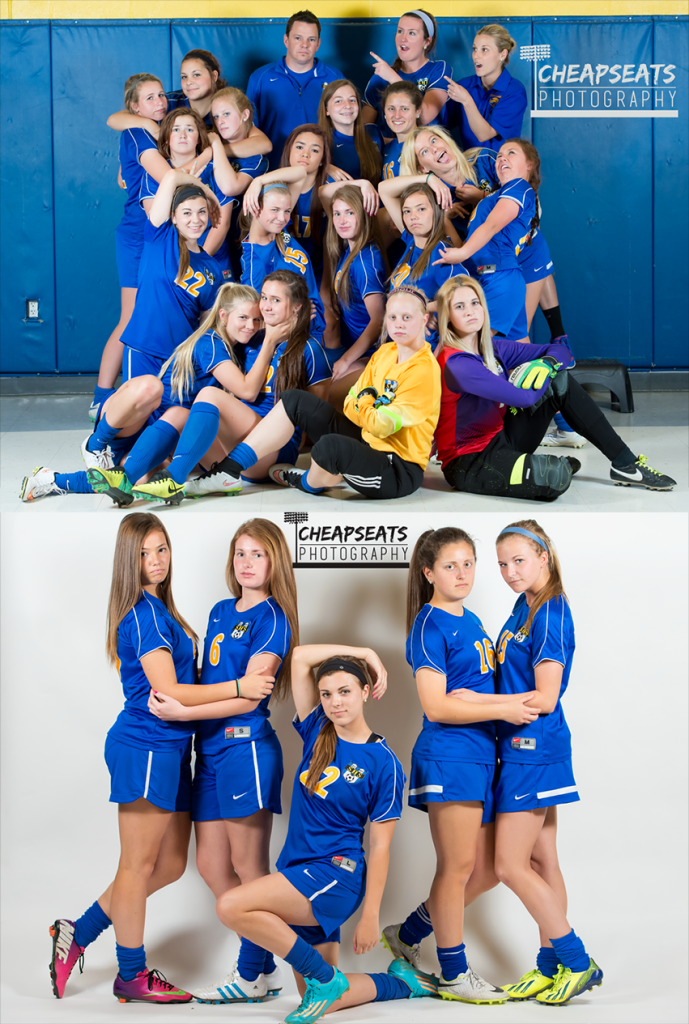 I have no words for that image of the seniors!
From Seckman, we rushed out to Northwest to cover their baseball game against Eureka. The Northwest boys fought hard, but couldn't contain the Wildcats in the end. Mad props to Ron for this killer photo of Brett Campbell pitching!
Friday was, well, interesting. Because of a schedule change, we had to be at Northwest when their classes let out to photo the baseball teams. I'd like it to be known, that I believe this team has the best hair in the greater metro St. Louis area. No joke. They have some impressive manes (pardon the pun).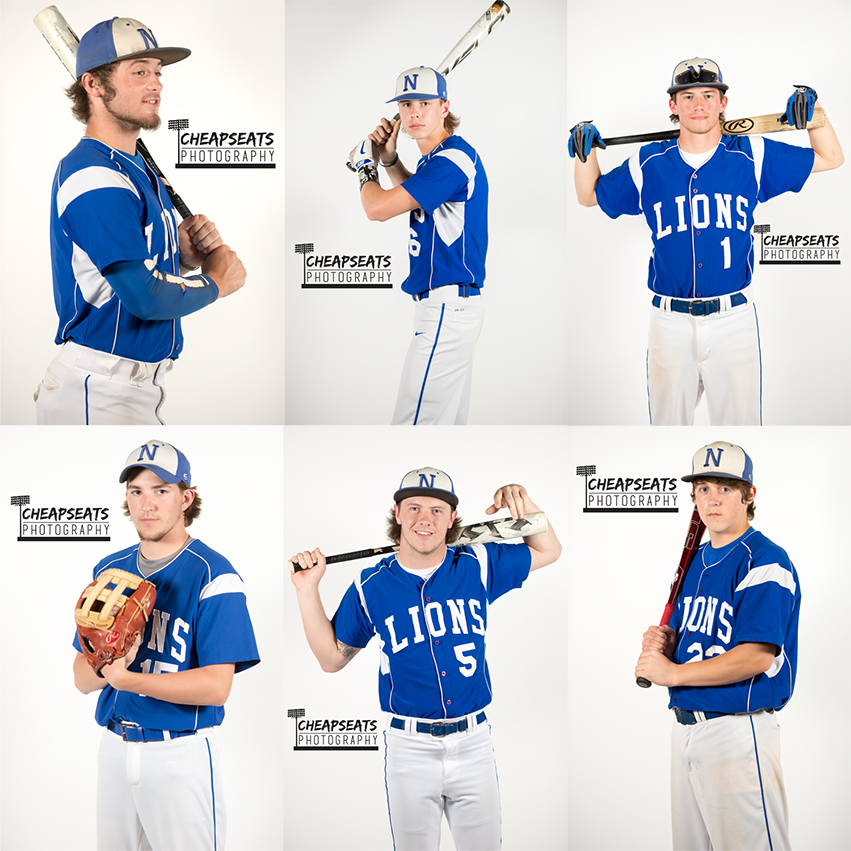 S/O to Minor Jones and the rest of the crew for keeping the JV and Freshman in line for us! As a side note, I usually reserve this post for Varsity players, but these JV boys were so funny that I had to include their images.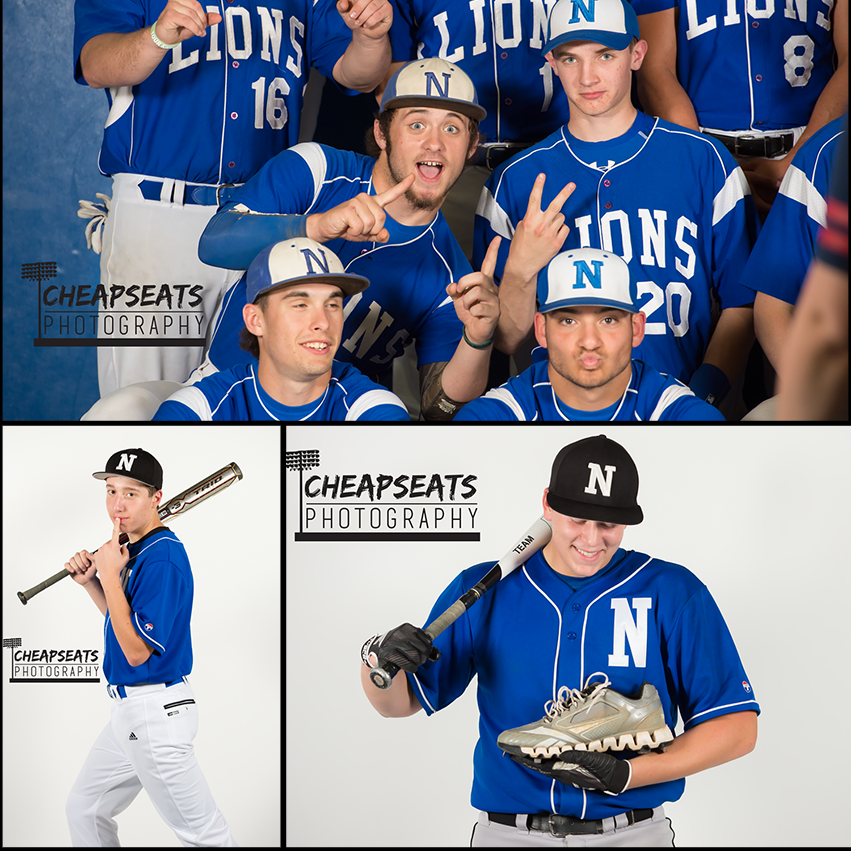 OH, and also a big S/O to the boys who went and got us something to drink! It was like 400 degrees in that gym!
After Team pictures, we scooted out to Fox where we spent the rest of the night photoing the Seckman/Fox extravaganza! First up was Baseball. After a rough fall and winter season, Seckman was ready to avenge the losses accrued by the other sports to Fox. And that they did. The Jaguars walked away with the win 11-4.
But Fox wasn't going to let them head home with a sweep. The Warriors' Boys Volleyball team took 2 out of 3 sets for the victory, but not without a fight from the Jaguars.
And then came soccer. My oh my. That crowd was R.O.W.D.Y!
The girls played hard and the score was tied for most of the game. Then, Pam Silies put one on goal late in the second half to give the Jaguars a 2-1 lead. The lady Warriors fought hard, but couldn't put another shot in.
The Jaguars walked away with 2 out of the 3 wins for the evening, but the Warriors still have the edge in the over all rivalry standing for the 2014-2015 sports season.
Saturday morning we headed to Arnold City Park to take a few pics of the people auditioning for a production of Shakespear's Hamlet. If you're interested, head over to Arnold Community Theatre Troupe's page to check out how you can be a part of it.
Thanks for taking a look at the week we had. And thanks for supporting our company! We enjoy every minute of what we do!
-Ron and Lisa