This week we gave our website a much needed facelift! And with the change, we decided it was time to roll out a new feature….the week in review! Each week on Saturday, check in with us to see what we've been up to!
This week was a crazy one for sure! On Monday we spent all day at Seckman High School photographing various clubs and organizations. Here's a few outtakes from the day…..
And a little shout out to the best name taking/organizing crew ever!!!
After a long day of photoing some great kids, we were lucky enough to photo the girls track team! And while there were about a thousand girls in there, it was one of the most easy to work with teams. To start, Maddie decided she would show the girls how to pose:
Ummm…maybe not…..and this is what happens when the photographer wants to do something a little different. You have to do about a million takes, but it ends up looking cool.
After a little fun, we settled into a flow and things went pretty smooth:
Until the end…..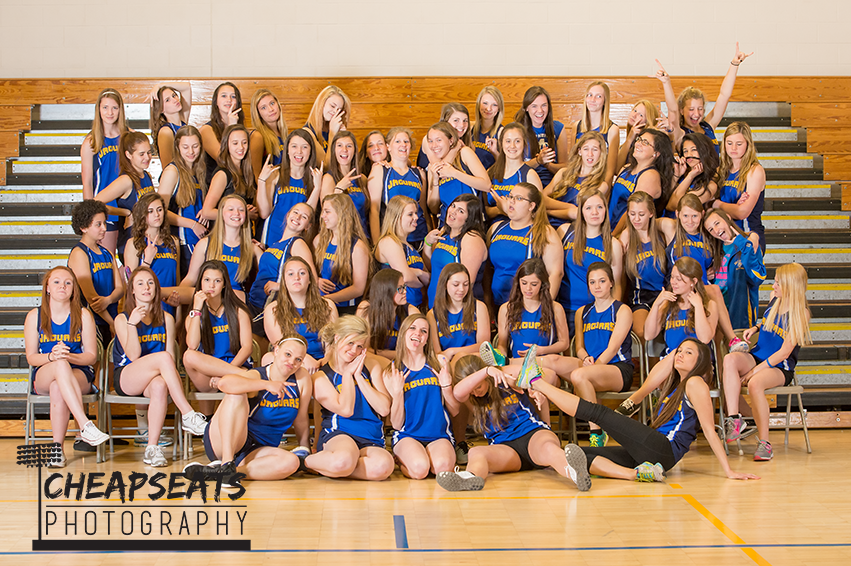 And Bre was just happy that we were done! And to be honest, we felt the same way! After 10 hours in that gym, we were happy to see some daylight 🙂
Tuesday took us to Northwest High School where we were able to photo the lovely girls soccer team!
Things may have gone slightly amiss at some point: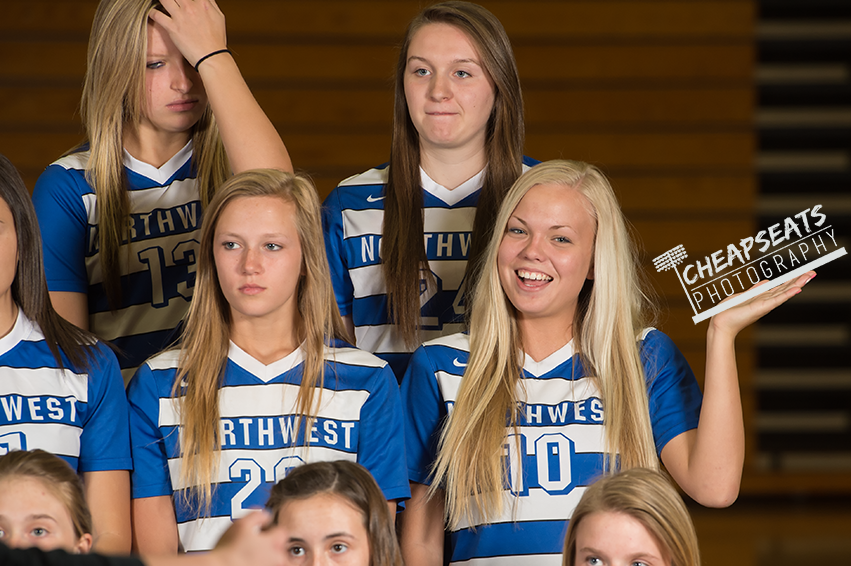 Thanks for holding our logo, Lee! And then…in a world full of drama…..one of our lights decided not to fire and kind of made a cool effect. Don't worry mom's, the team picture is better lit than this one, and it definitely won't have the gym in the background 🙂
Wednesday, we were honored to be a special guest at Fox High Deca's Mr. Fox Pageant. All of the men did a fantastic job, it was one of the best events we've ever been involved with. Congratulations to Evan Covert on the big win…..that Napoleon Dynamite dance was legit!
Thursday gave us a little break and Friday we were lucky enough to catch former Seckman Jaguars, CJ Fitter in action for Drury and Hannah Maledy playing for Culver-Stockton.
What a week it was! Thanks for letting us capture a little part of the history of your lives!
-Ron & Lisa