Full disclosure – my son Mathew is a 2007 Seckman grad (currently serving in the U.S. Army's 82nd Airborne Division as a young Ranger qualified Army Officer – HOOAH!) and my daughter is currently a softball player for Seckman's JV squad. I myself graduated from Fox High School.  So I have a special place in my heart for those C6 teams.  That said, I'm also a JeffCo guy and nothing makes me happier than when one of our teams sticks it to a team not from JeffCo.  I loved hearing last week that the Northwest Lions beat Mehlville.  I hate it that year after year our bigger schools fall short when we compete against the St. Louis County teams.  Ah, but times they are a changing!  Last year I witnessed my alma mater, Fox High, not only beat Mehlville, but also Marquette.  I hope the Jaguars begin to experience victories as Fox did last year and Northwest is this year.  Morevover, I hope this is a trend that begins to build year after year after year after year …. with ALL of the JeffCo teams.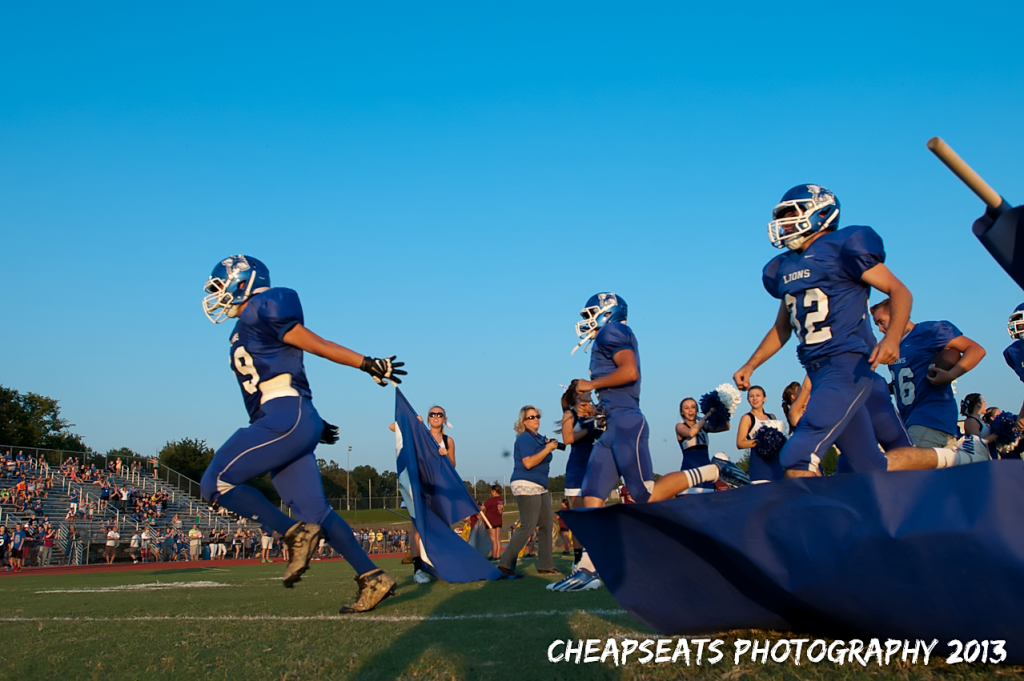 About those Lions.  If you're an alum and you haven't been back to check out a football game in a while, GO!  There was a different look, a different feel, a different attitude about these boys Friday night.  Whatever Coach Hoth is selling, they're buying! Don't discount the Jaguars from Seckman High, they gave the Lions all they could handle and knocked on the door twice until the Lions took the ball away.  But that's the game stuff, what I enjoyed was the atmosphere, the joy and excitment of a student body rushing onto the field to celebrate the Lion's second victory this season after three years of, well … Not winning.  I'm covering two football games this week – one at Seckman when they host Parkway Central (ranked #2 in the area….ugh!) and then back down to Northwest Friday night as they host the Fox Warriors.  The Warriors come in at 1-1 and I'm sure they're not going to be overlooking an undefeated pride of Lions looking to 3 & 0 before they're first match up against one of those STL County teams.  This is shaping up to be a GREAT game.  Tell EVERYONE!  Pack the stands at Cedar Hill next Friday night!
The full set of images I captured during the Seckman/Northwest game will be available here on Wednesday (Once the Leader runs).  I want to say thanks to some awesome mom's from both Northwest and Seckman for getting the word out about not only our lil' ol' company, but also my buddy Matt O'Harver's; So, THANK YOU –
Seckman Moms: Val Wingo & Kacky Cooksey Northwest Moms: Andrea Ward Erxleben and Kelly Winter Roth – YOU LADIES ROCK!!!
And we leave you with a parting celebratory shot of Quarterback Adam Roth…..We are excited to see what this week holds for the Lions!